How Often Should a Septic Tank Be Pumped Out?
Many people ask how often they should have their septic tank pumped and maintained.
As a general guideline, pumping is required every 3 to 5 years, but the need varies depending on the size of your household and the amount of usage. For a single person, it could be that pumping is only required every 10 years or so, but a family of seven might require pumping every 2 years.
American Septic and Plumbing has offered septic services to South Florida for over 30 years. Our expert team has the resources and expertise to get your problem solved quickly and with a high level of quality, so you can be sure not to have any issues until your next scheduled maintenance visit.
If you're not sure when you might be due for septic pumping and/or maintenance, here are a few things to look out for that would require pumping or repair:
---
Strange Odors

Strange odors - If you notice a "rotten egg" smell coming from your septic tank, some work will definitely be required.

Wastewater Appearing Above Ground

Wastewater appearing above ground - When you notice seepage above the drain field, it's time for some repair work.

Slow-Draining Fixtures

Slow-draining fixtures - If your tub, sink or shower is draining slowly and/or making gurgling noises it can indicate that your septic system is backed up.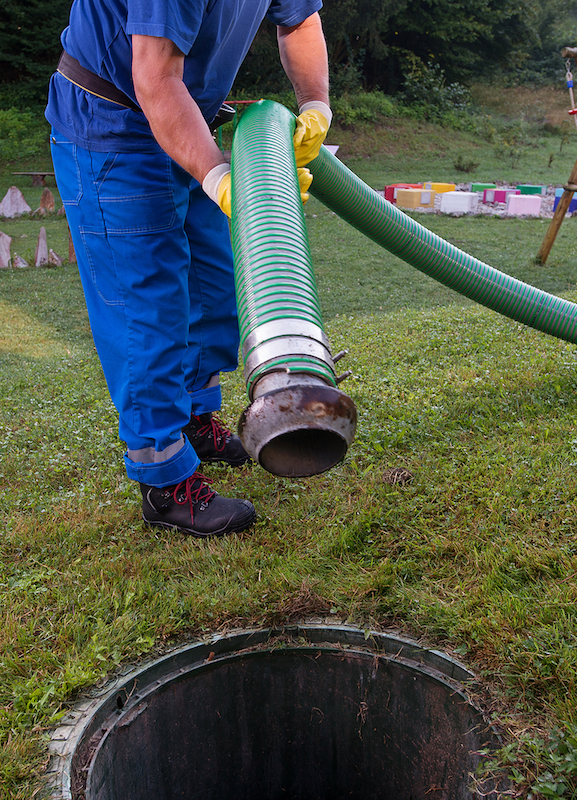 24-Hour Services
If you suddenly have issues that need to be addressed immediately, call us at any time of day or night, any day of the week. Backflow in a septic system is a serious health hazard and we are standing by to come solve the issue right away. We don't charge any extra fees for emergency services- we're committed to getting you up and running again, safely and at a fair price.
Thorough Inspection
Any service call we make for septic services includes a thorough inspection of your septic system, even for routine pumping. Our qualified technician will remove the lid, pump all the waste cleanly and in accordance with regulations, clean and check the tank, make sure the filter and flow are good, and inspect the drain field before resealing the lid. We'll make sure your septic system won't present any emergencies ever again!